Main content starts here, tab to start navigating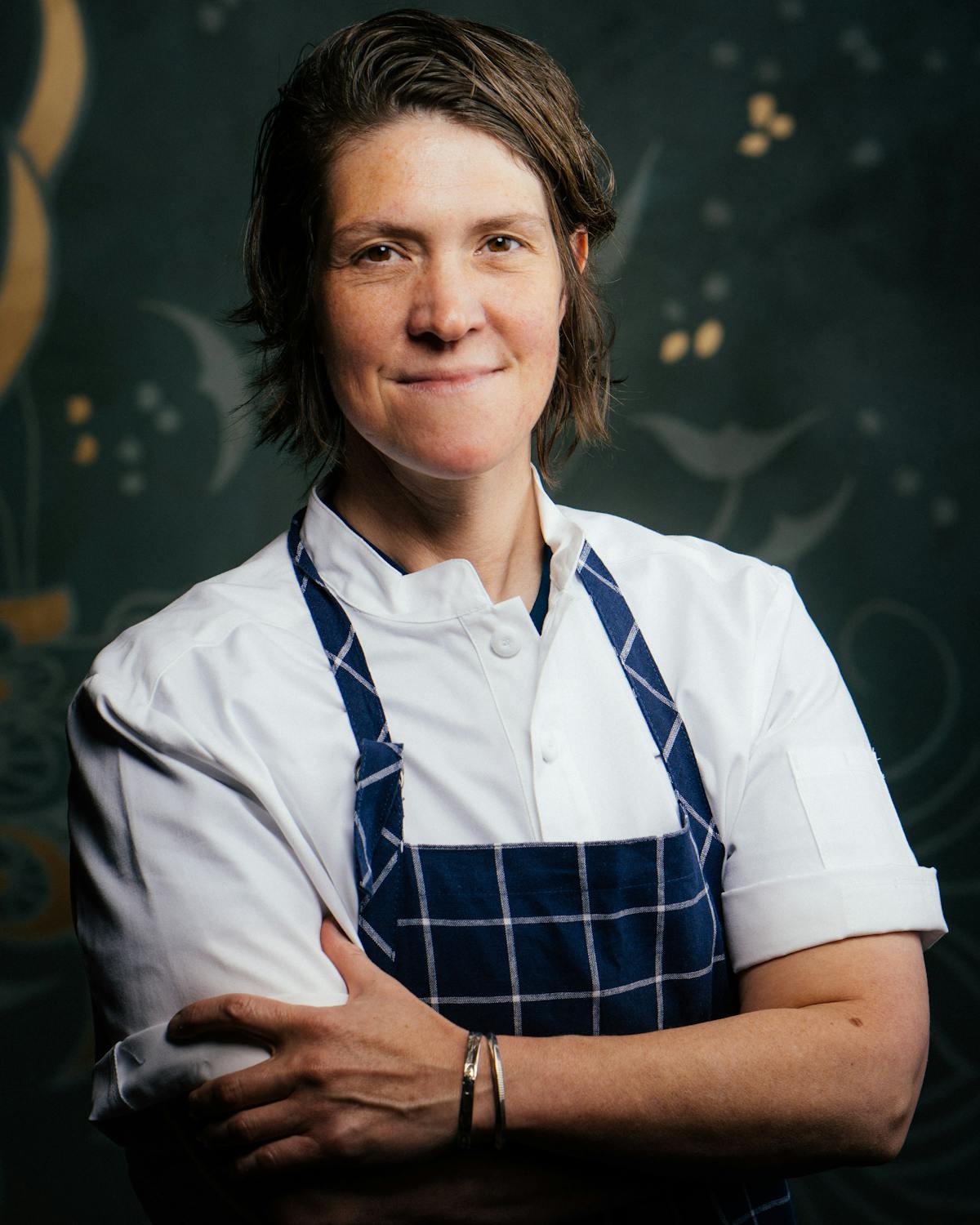 Dana Younkin
Executive Chef
Chef Younkin hails from St. Paul, Minnesota, where her culinary journey began when she was fifteen years old assisting her mother at local bakery A Toast to Bread and further continued at their family-owned café, Swede Hollow. After completing a degree in Anthropology, she moved to San Francisco to attend the California Culinary Academy. Younkin worked and staged in some of the city's top kitchens before joining Boulevard in 2006.
Younkin says that developing and cooking side by side with Chef Nancy Oakes for the last 15 years has been an invaluable experience. "Nancy has always pushed me to think of different ways of seeing food and flavor combinations, while always staying anchored in a context, whether that is seasonal or regional. We are always bouncing ideas off of one another. Our collaborative effort results in a more interesting and delicious experience." Younkin credits Oakes with giving her an advanced, hands-on understanding of regional Italian and French cuisine, which she uses daily at Boulevard. Younkin and Oakes have also travelled extensively together learning about food and culture in Italy, London, Orcas Island, New York City and Los Angeles, to name a few.
Younkin regularly contributes to the following charities: Alex's Lemonade, Meals on Wheels, Sprouts and The SF Food Bank.